Note: Some of the resources listed below are free, although some aren't. The ones that are paid are affiliate products or services, which means if you buy them, I get a commission at no extra cost to you. Please note that I only recommend products or services that I have experience with, and would truly recommend. Lastly, I ask that you do not spend any money on any of the resources listed below unless you feel like you can benefit from them.
At one point or another, I believe it's smart to give yourself some great tools to help yourself along your journey. Here's a list of resources that I recommend. I hope that'll help you as much as they've helped me.
Web Hosting
---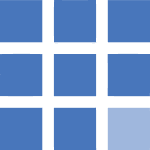 Bluehost: When you want your own website, you will need a service to host your website. The best host that I've found is Bluehost. They have great customer support and their service is great. It will cost less than $4.00/month through Bluehost! When I first started my own website, I made the mistake of going through another service that charged me $16.95/month!

---
---
Namecheap: If you need to get a domain name, the best website that I've found is Namecheap. This website is the only place where I buy domain names. Namecheap offers very affordable prices, and I've been very happy with their service.
---
Blogging/Website Tools
---
AWeber: If your not collecting email addresses on your website, your probably making a huge mistake. By collecting email addresses of your websites visitors, it allows you to stay in contact with them. Your able to build a relationship with them, and even offer your own products to them that they would find valuable. 

---
---
Long Tail Pro: When you have your own website, it's smart to be writing content around certain keywords. This tool helps you narrow down on what keywords are less competitive and which ones your most likely to rank for on Google.

---
---
SEMrush: This is a more in depth tool for marketers, however anyone can use it. It helps you get a better understanding on how your ranking on Google when you have your own website. In addition, it shows you what SEO strategies your competitors are using which is very important.

---
---
Buffer: Thanks to this tool, you don't have to worry about trying to post on social media everyday. Buffer allows you to schedule your social media posts. Ultimately, this means that it helps you automate the process and save more of your time.
---